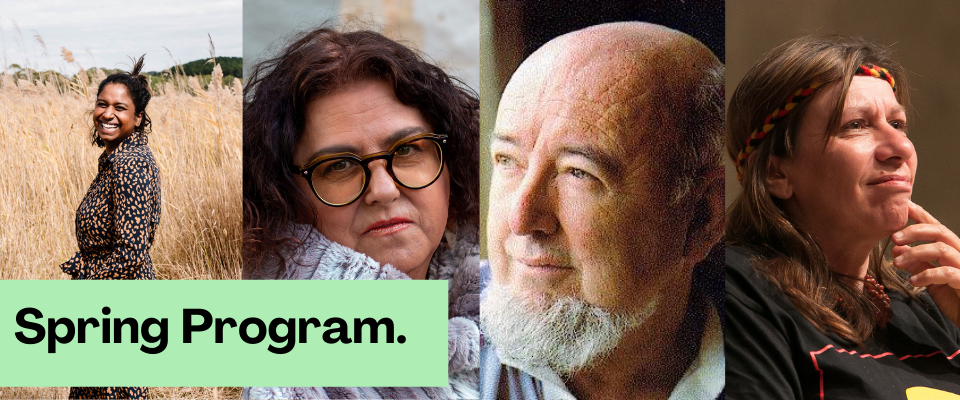 Writers SA offers a year-round program of literary workshops, events, and courses, both in person and online.
Writers SA members receive a discount to all ticketed workshops; members, please log in here to access discount prices. Not a member yet? You can join us here.  
For information about our cancellation and refund policy, please read our terms and conditions before you register for a workshop.
---
Date: October 19, 2021
In this next installment of Writers SA's Top Ten Tips, hear from prolific veteran of Australian publishing, Tom Keneally, as he shares from an esteemed career spanning 60 years.
Date: October 23, 2021
In this intensive workshop, award-winning author Alan Baxter will break down the conventions and tropes of horror fiction, with a focus on the craft of writing horror.
Date: October 26, 2021
Join John Safran for a this informative workshop on writing longform non-fiction, talking about opinion vs slander, how far is too far in the pursuit of a story, and the fun steps to narrowing down the subjects of your own reporting.
Date: November 6, 2021
A coffee table book can be a cookbook, an almanac, a detailed family tree or a loved one's historical record; join business owner and author Rojina McDonald as she walks you through the process from photography to layout to marketing.
Date: November 13, 2021
What is the cathartic attraction of storytelling? Using the ideology of haiga, poet and author Ali Cobby Eckermann will take you on a journey to weave imagery and words to forge statements to reiterate our truths.
Date: November 13, 2021
Join award-winning novelist Alice Robinson to explore the craft of literary fiction writing, through reading, discussion and practical writing exercises in this hands-on writing workshop.
Date: November 20, 2021
Grants, scholarships and fellowships are available to writers and authors of all mediums and career points, aspiring, emerging, established, metro and regional. Join local author and grant assessor Karen Wyld for a practical workshop on writing strong applications and finding the opportunities open to you.
Date: November 21, 2021
Modern magical realism is not only about creating magic in your stories, but also about transforming the ordinary, giving it a sense of wonder and emotional punch. In this workshop author Tabitha Bird will walk participants through a series of exercises designed to take your own experience, truth, or life lessons and weave them into a carefully-balanced novel of light and dark, reframing our world through the use of magical realism.
Date: November 23, 2021
Join freelance journalist, critic and editor Walter Marsh (The Guardian, The Adelaide Review, The Saturday Paper, The Monthly, InDaily) for an approachable guide to writing and publishing reviews and criticism, whether you're passionate about music, film and TV, theatre, literature and art, or anything that makes you want to think and write.