Anne-Marie Smith's a French Australian linguist.  She loves writing about multicultural experiences.  She spent years teaching English in a multilingual context.  Taught in Zambia, gained a TESL Diploma and a Doctorate in linguistics with the University of Papua New Guinea where she lived and worked.  Taught in Western Australia, worked with migrants and with Indigenous communities in Kalgoorlie and Roebourne. In charge of Amnesty International WA, she later moved to Adelaide. Short-listed by The Human Rights Commission for the Literature Non-Fiction Award (2009) for the anthology she edited with the Multicultural Writers Association of Australia, she then published her memoir.  Volunteered with the Writers Centre library and became active with PEN.
Culture Is … Australian Stories Across Cultures: An Anthology with MWAA
Wakefield Press, Adelaide, 2008.
What and where is our home? How do we see ourselves? Will we ever be accepted? Is tolerance enough? Can we lay claim to two, three, or more 'cultures'? Belonging, homecoming, and the puzzle of finding one's identity in fast-changing cultures are dominant themes. An initiative of the Multicultural Writers Association of Australia, Culture is a collection of vivid storytelling by established and emerging writers from around Australia, with a notable proportion of work from Indigenous Australians, South Australian, non-metropolitan writers, and women.
Pardon My French – A Memoir. Ginninderra Press. 2018
Pardon My French gives insights into language and culture. It is the story of a French woman with a love of language and people. Falling in love with an Englishman, she turns her back on France only to discover after many adventures in Africa, Papua New Guinea and finally in outback Australia that she cannot escape her southern French culture. Hearing that her father is dying triggers a change of direction in her life. She reassesses her identity to find she has tried too hard to be 'Australian', and yet she feels she has common ground with the extended families of migrant and Indigenous communities. In Adelaide now, with global family and friends, she follows an Aussie lifestyle of her own.
Genres:
(auto)biography

essays/articles

literary fiction

multicultural

nonfiction

radio

travel

theatre

women's fiction

other
Books Published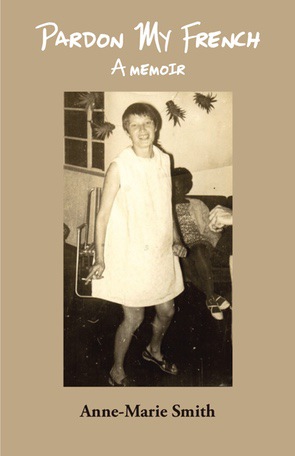 Pardon My French
Ginninderra Press (Port Adelaide) - 2018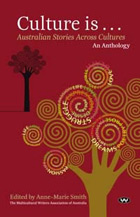 Culture is... An anthology of Stories Across Cultures with MWAA
Wakefield Press (Adelaide) - 2008