In 2018, Writers SA launched its Writers and Readers in Residence Project, in which South Australian and international writers undertake an artistic residency in regional communities to activate reading as well as writing in the town. The Writers and Readers in Residence Project will take place from 2018 to 2022 (after a hiatus in 2020 due to COVID), and has been assisted by the Australian Government through the Australia Council for the Arts, its arts funding and advisory body.
2022 Writers and Readers in Residence
Jude Aquilina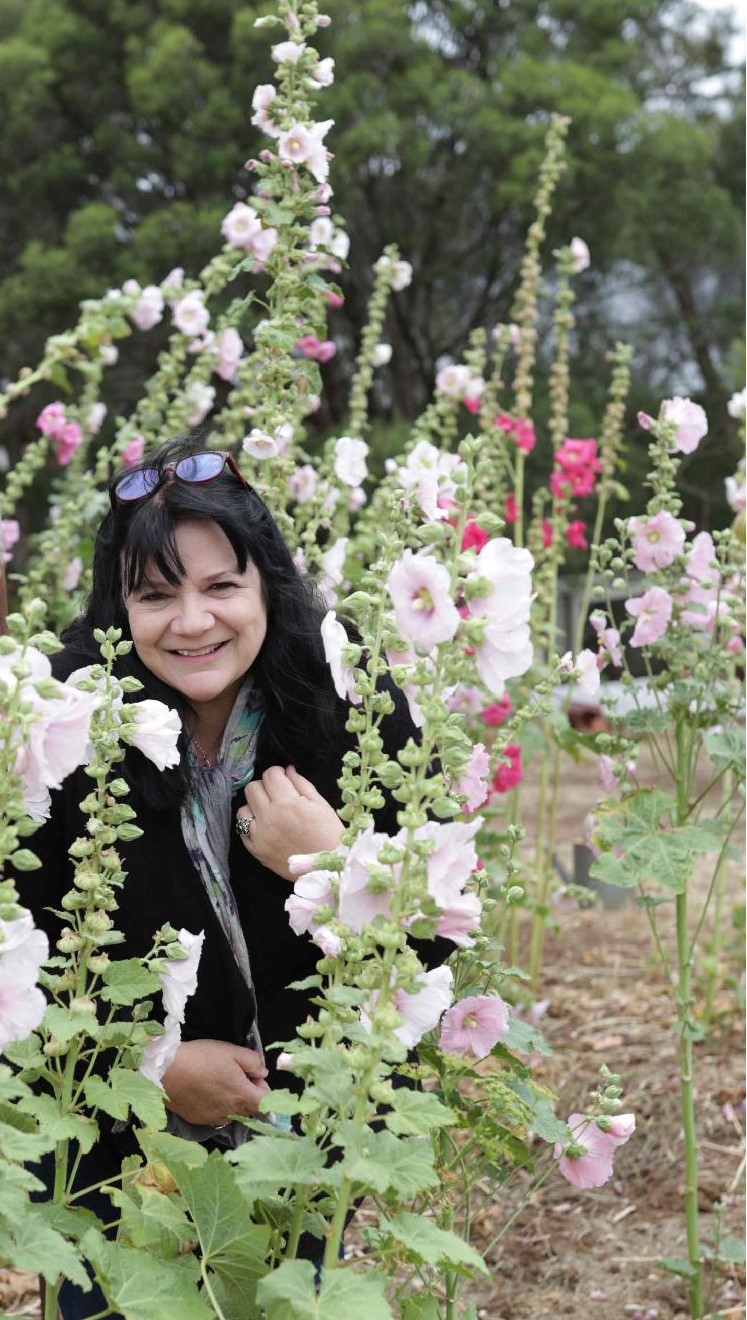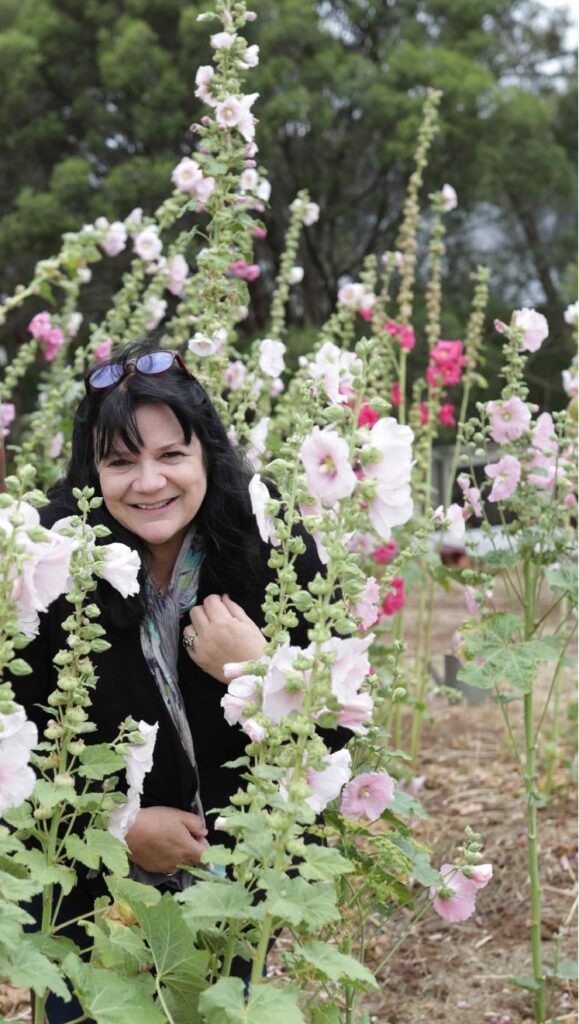 Jude Aquilina, from Milang, is a published writer, educator and writing-mentor. Her poems, short stories and articles have been published around Australia and abroad. Jude has worked as manager at the SA Writers Centre and has taught at Flinders University, Adelaide TAFE, plus in dozens of schools, libraries, community centres and in a prison.
She is currently working on a book about the Outback and a collection of South Australian ghost stories. Jude Aquilina was the 2018 recipient of the Barbara Hanrahan award for sustained contribution to South Australian literature. Her books include WomanSpeak, Knifing the Ice, On a Moon Spiced Night and Tadpoles in the Torrens, published by Wakefield Press.
Aquilina will be visiting several towns in the region to connect with readers and writers through free workshops, one-on-one consultations with writers at all stages of their careers, and other opportunities to share her knowledge of writing and publishing poetry, stories and memoir.
Katrina Germein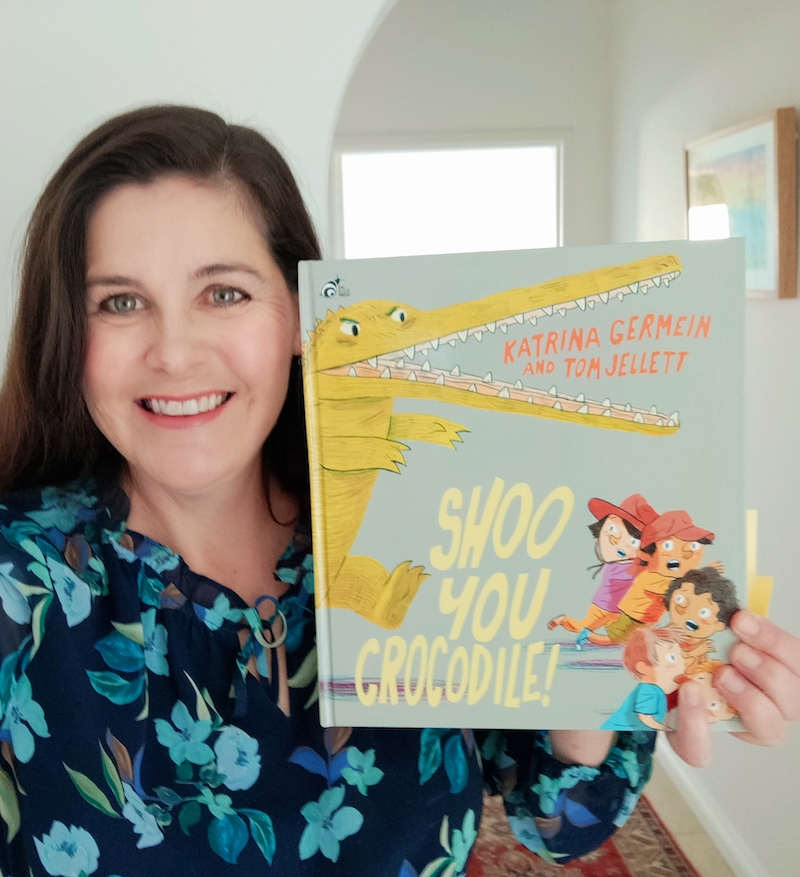 Katrina Germein is a best-selling picture book author, published worldwide. Her popular title, My Dad Thinks He's Funny was Highly Commended in the Prime Minister's Literary Awards and became the first book in the ever-growing 'My Dad' series. Katrina is an experienced presenter, regularly delivering author presentations and workshops in schools and at festivals. In 2019 Katrina received a Speech Pathology Book of the Year Award for Let's Go Strolling. Many of Katrina's other stories, such as Big Rain Coming and Thunderstorm Dancing, have been recognised as Children's Book Council Notable Books and featured on various television programs including Play School. Katrina is an ambassador for Raising Literacy Australia, a Books in Homes Role Model, and a Premier's Reading Challenge Ambassador. Her work is included in the United Way (Dolly Parton Imagination Library) distribution list. In 2022 Katrina will release several new books including her first non-fiction picture book. When she's not writing or teaching Katrina enjoys bushwalking, drinking hot cups of tea, and going to the beach. Katrina has an energetic dog named Mango and summer is her favourite season.
Germein will be heading to the Riverland in the first two weeks of February 2022 to undertake a residency. While in the region, Germein will be connecting with both readers and writers through talks and readings at libraries and community centres, and providing one-on-one consultations.
2021 Writers and Readers in residence
Kami McInnes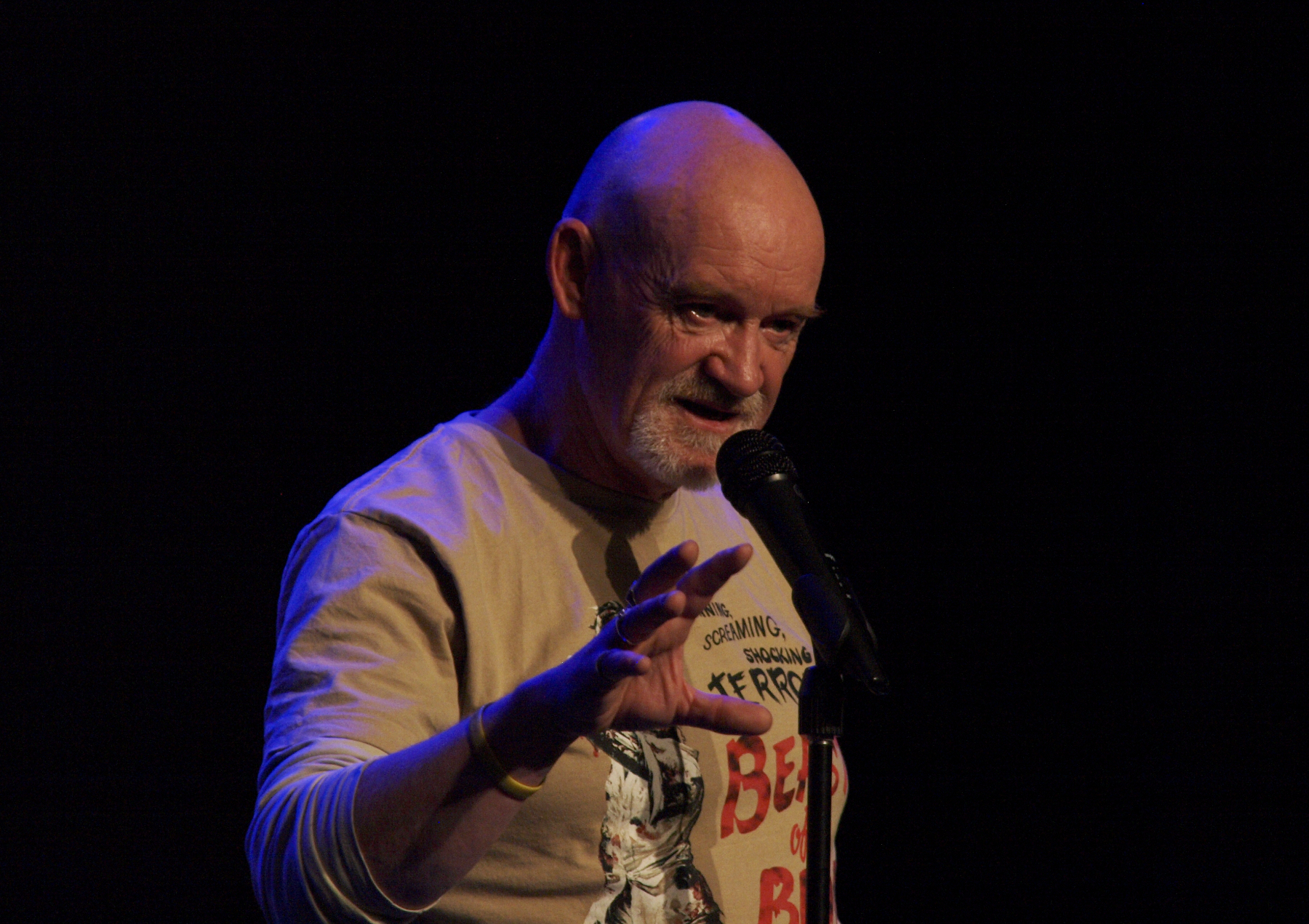 Campbell McInnes AKA Kami is a published poet and author, twice representing the state in the Australian Poetry Slam in Sydney and is now co-director of Spoken Word SA, presenting and coordinating the SA program for the Australian Poetry Slam.
For a decade Kami went to the pub on Ralph magazine's dime and was (briefly) People magazine's boxing expert. He has had two novellas published, with poetry and short stories published in various journals nationally and internationally. In 2010 Kami was the winner of the Single Poet Collection Award at the Poetry Unleashed Festival. He has performed in Adelaide, Melbourne, Sydney and Newcastle including the Adelaide Fringe Festival, the National Young Writers Festival and the Melbourne Writers Festival. In 2009 and 2011 he represented South Australia at the Australian Poetry Slam National Slam in Sydney. As a spoken word performer, he has supported national and international musical acts in Adelaide and Sydney. Kami has organised and hosted slams, book launches and readings, as well as chairing and appearing on writing panels both in SA and interstate.
The Writers SA Writers and Readers in Residency Program gives Kami, who grew up in Mt. Burr, the opening to return to the district to work on a project dear to his heart, a memoir of growing up in the 70s in the South East. During his residency, Kami will be based in Millicent whilst visiting several towns in the region to hold workshops, present open mic events and the opportunity for one-on-one meetings with aspiring writers and readers. He will be offering the chance to chat about performance, poetry, writing and editing, organising events, tips to getting started and discussing the forms that memoirs can take.
Rachael Mead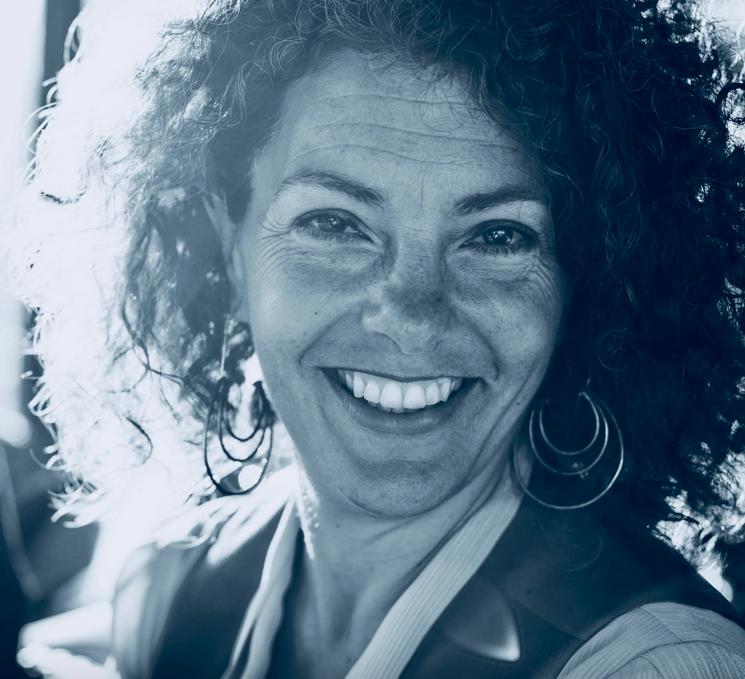 Rachael Mead is a poet, writer and arts reviewer living in South Australia. She's had an eclectic life, working as an archaeologist, environmental campaigner and seller of books both old and new. She has an Honours degree in Classical Archaeology, a Masters in Environmental Studies, a PhD in Creative Writing and is an affiliate of the J.M. Coetzee Centre for Creative Practice at the University of Adelaide.
Mead will be heading to Kangaroo Island in the first two weeks of September to undertake a residency. While on KI, Mead will be connecting with both readers and writers through talks and workshops at libraries and community centres, visiting schools and providing one-on-one consultations.
Tracy Crisp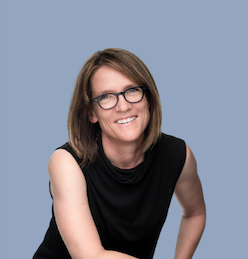 Tracy Crisp returned to live, write and perform in Adelaide after several years spent in Abu Dhabi. Her written work has been published in Best Australian Stories, Griffith Review, Kill Your Darlings and Island. Surrogate is her second novel and comes after a successful Fringe performances, Pearls and I Made an Adult.
Crisp will be on the road to the Eyre Peninsula region where she will undertake a residency in the first two weeks of September 2021. During her residency, Crisp will be working from several small towns in the region, holding workshops and meet the author events, as well as one-on-one meetings for readers and aspiring writers in the area.
Danielle Clode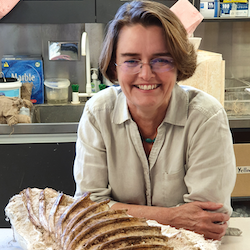 Danielle Clode is the award-winning author of ten non-fiction books for children and adults including biography, history and science-writing, and has also published historical fiction, essays and journalism. She has written about fossils, bushfires, exploration, killer whales, museums and collectors. Her best-selling book on Australian megafauna draws on fossil from the Eromanga Basin as does her book on Australia's ancient inland sea.
Clode is an associate professor in creative writing at Flinders University and experienced technical editor. She has won several awards for her writing, including the Victorian Premier's Award for Nonfiction, Whitley award for best popular zoology book, and has been shortlisted for the Text Prize for a science fiction novel. She is currently working on a middle grade biography of palaeontologist Prof John Long for the Aussie Stem Stars series as well as a book about koalas.
While in the Far North of SA in May 2021, Clode visited several towns in the region, connecting with both readers and writers through talks and workshops at libraries and community centres, visiting schools and providing one-on-one consultations. You can follow her journey here.
2019 Writers and Readers in Residence
Alexis West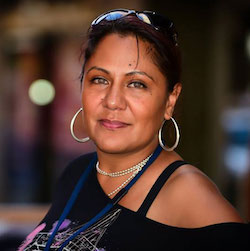 Alexis West is a First Nations playwright and poet offering suggestions and provocations to help writers develop their craft. West has worked as a dancer, choreographer, performer, writer, theatre-maker and filmmaker over the past 20 years. As a Birri Gubba, Wakka Wakka South Sea Islander and Caucasian woman, West is passionate about First Nation people's voices as well as the stories of people with disability and people from diverse backgrounds.
West has worked as an artistic director, writer, and facilitator for organisations including the Karrikarrinya Theatre Collective, Spirit Festival, Our Mob, Art Gallery SA, and Adelaide Fringe. She has devised and directed new works for No Strings Attached Theatre of Disability since 2008, and worked as AD, co-writer and performer for State Theatre Company SA.
During her residency, West worked from Mount Gambier Library 1st – 18th September 2019, and held workshops and meet the author events, as well as one-on-one meetings for readers and aspiring writers in the area.
Whiti Hereaka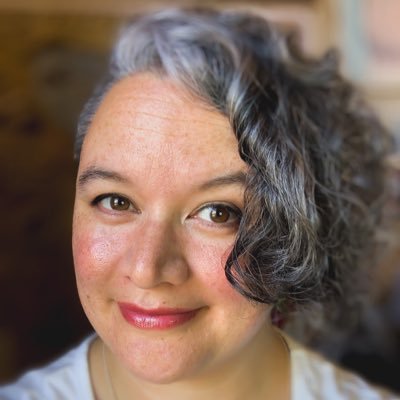 Whiti Hereaka is an award-winning novelist and playwright of Ngāti Whakaue, Te Arawa, Ngāti Tūwharetoa and Pākehā descent, based in Wellington. She is the author of three novels: The Graphologist's Apprentice, and award-winning YA novels Bugs and Legacy. Hereaka has written numerous plays for stage and radio and was the recipient of the prestigious Bruce Mason Award for emerging playwrights in 2012.
Hereaka has been involved with Te Papa Tupu, an incubator programme for Māori writers, as a writer, a mentor and a judge. She is also a board member of the Māori Literature Trust. Hereaka is currently working on a novel for adults: Kurangaituku, and as a scriptwriter for Pukeko Pictures' animated show The Kiddets. She is also co-editor, with Witi Ihimaera, of an anthology of Māori myths — Pūrākau — published in 2019. Hereaka has taken part in several writers' residencies, both in New Zealand and abroad.
While in Roxby Downs, Hereaka worked from the Roxby Downs Community Library, holding workshops and meet the author events, as well as one-on-one consultations with aspiring authors and writers in the area.
Royce Kurmelovs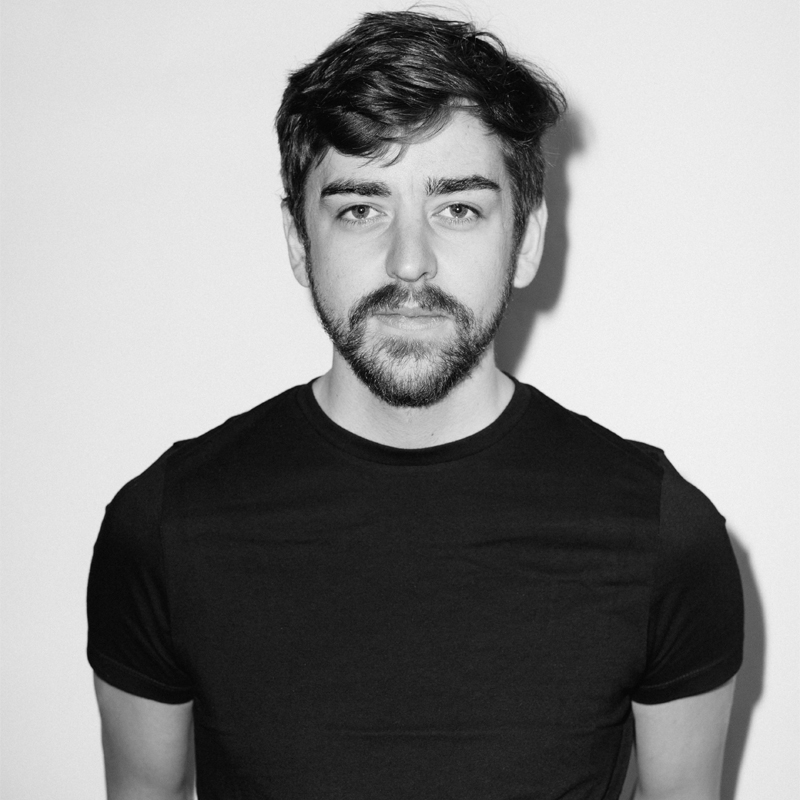 Royce Kurmelovs is the author of three non-fiction books, The Death of Holden (2016), Rogue Nation (2017) and Boom and Bust (2018). He is also a contributor to publications such as The Guardian Newspaper, The Adelaide Review and The Saturday Paper. Kill Your Darlings calls him "One of Australia's most important socio-political voices."Other publications include the ABC, CNN, BBC, Al Jazeera English and VICE,and Kurmelovs was recently awarded Best Freelance Contribution at the SA Media Awards for his series of articles on Indigenous deaths in custody.
While in the Riverland region, Kurmelovs worked on his next book as well as investigative articles. He held workshops and meet the author events, as well as one-on-one meetings for aspiring writers and journalists in the area. He also documented his travels and told the stories of the local community on his Twitter.
Jennifer Mills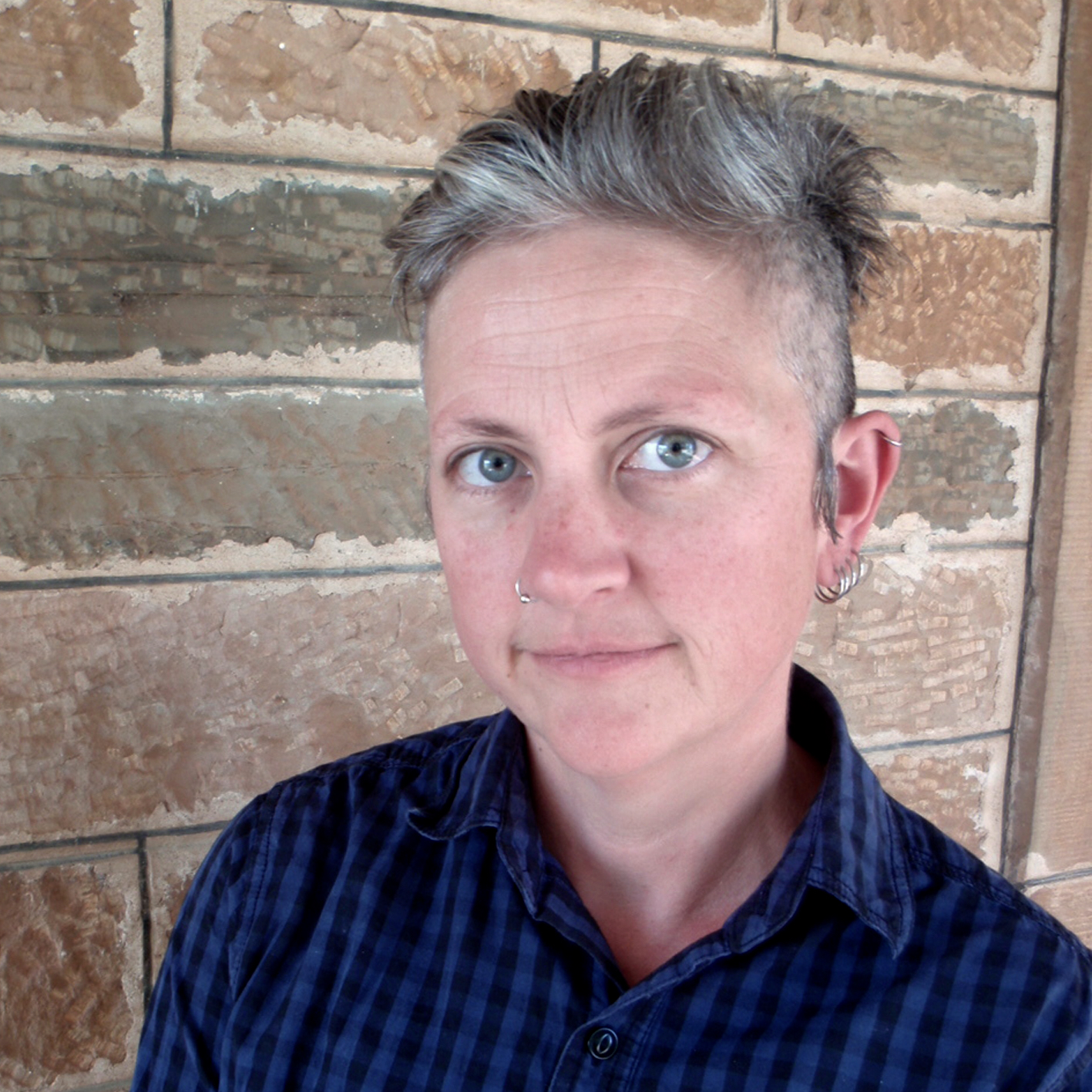 Jennifer Mills is the author of the novels Dyschronia, Gone, and The Diamond Anchor, and a collection of short stories, The Rest is Weight. Dyschronia was shortlisted for the Miles Franklin Literary Award, Australia's most prestigious prize for literary fiction, and shortlisted for the Aurealis awards for best science fiction novel. In 2012 Mills was named a Sydney Morning Herald Best Young Australian Novelist and in 2014 she received the Barbara Hanrahan Fellowship from the Adelaide Festival Awards for Literature.
Mills' fiction, non-fiction and poetry have been widely published, appearing in Meanjin, Hecate, Overland, Heat, Island, the Lifted Brow, the Griffith Review, Best Australian Stories, New Australian Stories, and the Review of Australian Fiction, as well as being broadcast, recorded and performed from Adelaide to Berlin. She is a regular writer for Overland literary journal and has contributed criticism to the Sydney Morning Herald, the Wheeler Centre, and the Sydney Review of Books. From 2012-2018 she was the fiction editor at Overland.
While on her Writers SA residency in the Eyre Peninsula, Jennifer worked on her new novel and a nonfiction piece, as well as hosting free writers workshops and engaging with local writer and readers. Check out her journey on the blog.
2018 Writers and Readers in Residence
In the first year of the project, residencies were awarded to Bernice Chauly (Malaysia), Jane Howard, Karen Wyld and Manal Younus.
Bernice Chauly
http://bernicechauly.com/about/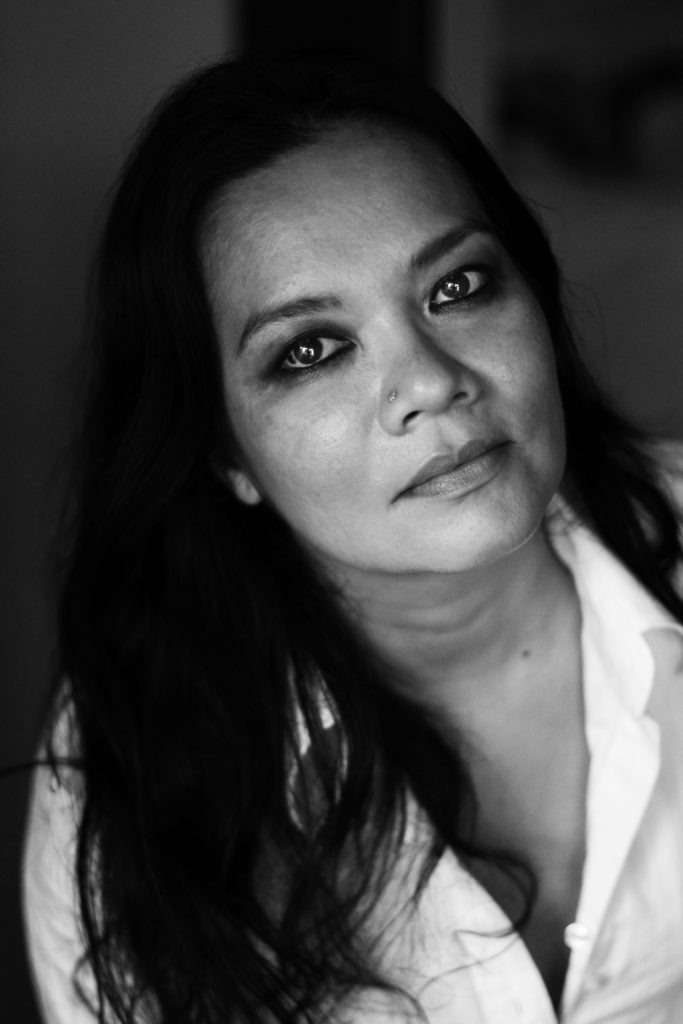 Bernice Chauly is a novelist, poet and educator. She is the award-winning author of six books of poetry and prose whichinclude the acclaimed memoir Growing up With Ghosts, Onkalo, and the novel Once We Were
There, which won the Penang Monthly Book Prize 2017. Since 2011, she has directed the George Town Literary Festival, shortlisted at the London Book Fair's Int
ernational Excellence Awards 2017. Her contribution to the Griffith Review: Commonwealth Now is "The Batang Kali massacre, Truth still denied".
While on her Writers SA residency, Bernice worked with South Australian poet Ali Cobby Eckermann at her property in Koolunga. She also appeared at Adelaide Writers Week and New Zealand Festival.
Jane Howard
http://www.janeannehoward.com/about/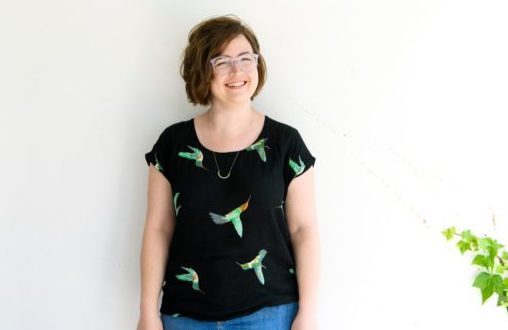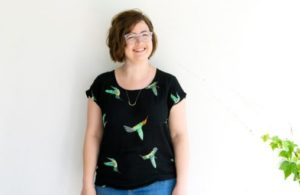 Jane Howard is a journalist, critic, artist and researcher who works throughout Australia. She is a contributing editor at Kill Your Darlings Journal, where she focuses on podcast criticism, and a regular contributor to Guardian Australia. Jane has worked for the Guardian across Australia and in Asia; had writing commissioned in England, Scotland, Canada, and the Czech Republic. She was director of the 2016 Digital Writers' Festival and coordinator of HIVE at the 2017 Adelaide Film Festival. Jane is currently manager of communications and development at ActNow, and a research assistant at Deakin University.
Jane undertook her residency in Renmark in partnership with the Renmark Paringa Library. Jane met with local readers at the library and with students at St. Joseph's School Renmark and Glossop High School, and ran a workshop at Riverland Youth Theatre.
Karen Wyld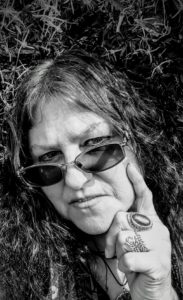 As a freelancer, Karen writes trade book reviews for Books + Publishing and has op-eds published in NITV, Meanjin, Al Jazeera, Guardian Australia and Indigenous X. She has a piece in the Spring issue of Meanjin, which is a fictional telling of four girls in Western Australia, who were part of the Stolen Generations. Her debut novel, When Rosa Came Home, was shortlisted for a SA Readers & Writers People's Choice Award in 2015. Her draft manuscript, Where the Fruit Falls, was shortlisted for the Richell Prize in 2017. Karen was a participant of Hardcopy in 2018, after being awarded the inaugural ACT Writers & First Nations Australia Writers Network Indigenous Writers Scholarship.
Karen spent a month in Ceduna for her residency, where she edited her novel, Where the Fruit Falls, which she worked on during the Hardcopy professional development program for writers. She also commenced her next project, Bestiarium Terra Nullius: peculiar beings of uninhabited southern lands, which is a series of three novellas. Following the journeys of maritime explorers, such as Nicolas Baudin and Matthew Flinders, some of this work is based in the Great Australian Bight.
While in Ceduna Karen was hosted by the Ceduna School Community Library, and presented writing workshops with readers from the wider community, the Ceduna Area School, and met with community at Arts Ceduna and Far West Languages Centre. View Karen's website here.
Manal Younus
https://www.manalyounuspoetry.com/about.html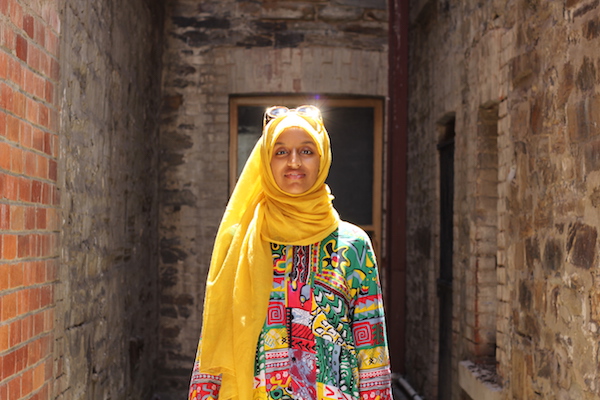 Manal Younus is an Australian based freelance storyteller from Eritrea who believes that language and stories are the very fabric of our existence. The young artist also facilitates writing, performance, public speaking, youth empowerment and intercultural awareness workshops in schools, community groups.
Younus has featured on ABC's QandA, presented at the Adelaide TEDx Conference in 2016, the National Multicultural Women's Conference of 2016, the Adelaide Festival of Ideas and Open State Festival, the Halogen Foundation's Young Leaders Convention, The Council for International Schools Conference 2017 and James Cook University's Young Language Ambassadors Conference of 2018.
Manal's residency took place in Port Augusta in partnership with the Port Augusta Public Library. She also spent time with local writers, readers and artists, in particular with the local community arts groups Desert Voices Choir and Dusty Feet Mob. Manal focused on writing a new collection of poetry, which explores youth, self, femininity, faith and migration. Following her residency, Manal will keep in touch with the community through digital updates to show the progression of her writing work.
Read Manal's account of her experience here.
Subscribe to Writers SA for news about the latest updates of the Writers and Readers in Residence Project.