During 2014, we delivered the Desert Writers Project, in partnership with UWA Publishing and the NT Writers Centre, and funded through an Australia Council Special Publishing Grant.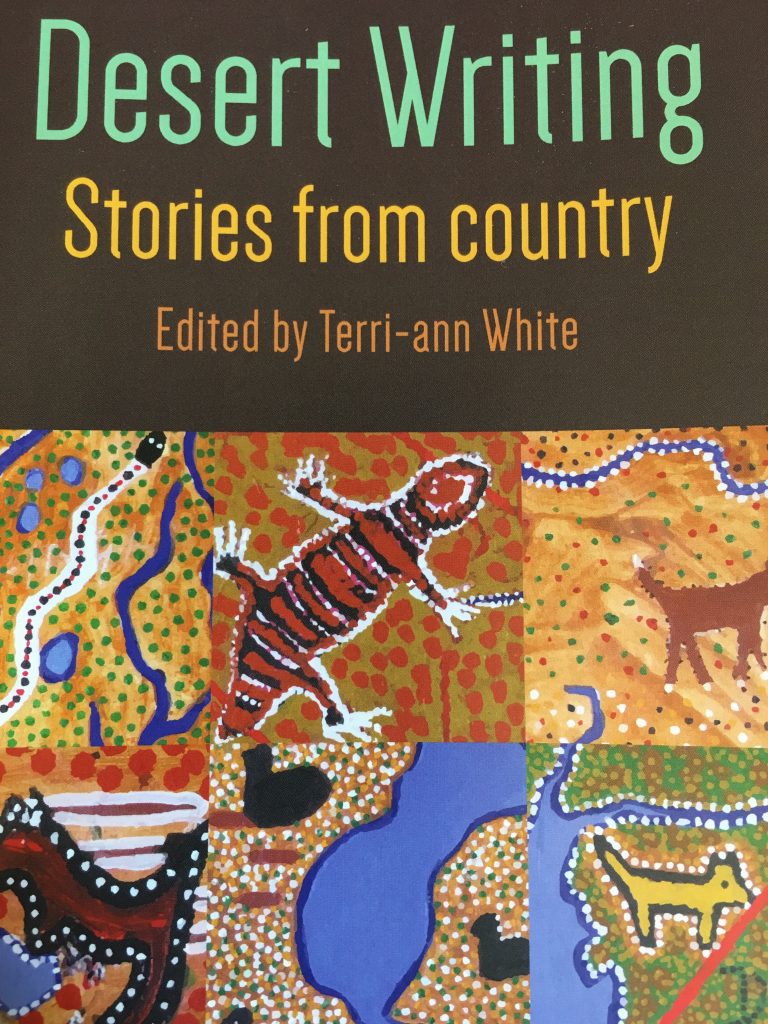 The one-off annual grant was awarded to larger, innovative publishing projects that contribute to the development of Australian culture. Desert Writing meets such criteria with celebrated writers Marie Munkara (NT), Ali Cobby Eckermann and Lionel Fogerty (SA) commissioned to draw out rich voices from the desert. During 2014, an anthology of selected writings will be published.
From September 2013, the writers packed their four-wheel drives with papers, pens and ideas and drive out to Central Australia, Barkly region and Tennant creek in the NT, Coober Pedy and the Anangu Pitjantjatjara Yankunythathara lands and Yalata in SA and Lake Gregory (Paraku) between the Great Sandy Desert and the Tanami Desert in WA.
'In that beautiful piece of country I met the most amazing people with the most incredible stories. Even in the silence when a finger pointed to a rocky outcrop as we drove by or some smoke in the distance I could still hear their voices speaking to me. There is an amazing and undefinable energy in that country and it's there in those people too, sometimes it's so strong you can almost touch it,"  Marie Munkara of the process.
The collaboration was developed to celebrate desert regions and their people as a whole, maintaining a natural geographical region rather than state or territory divided. Desert Writers allows for a broader exploration into cultural links and traditions, expression and identity, all the while celebrating new writers and writing.
"Lionel and I were invited to deliver 2 workshops at the local Town Camp for Anangu. … Yalata lives in the shadow of the Maralinga atomic testing history. All families at Yalata have close ties to the survival of Maralinga and the relocation away from the radiation. This is the prominent story of the region. All submissions related to the bombs. Maralinga is an immense story." Ali Cobby Eckermann, who travelled with Lionel Fogarty reports of her experience through Ceduna and Yalata.