Teen Writers Club Term One 2021 - Beyond the Page
Description:
with Dan Thorsland (in-person, strictly capped*)
Term 1 dates: Jan 30, Feb 6, 13, 20, 27, March 6, 13 & 20

The Teen Writers Club is a place for young writers to make new connections, be inspired, and develop their writing. We provide a safe, fun and engaging program for passionate high school writers of all interests, ages and abilities.
The club meets on Saturdays during school term, and is guided by Writers SA staff, mentors and a guest teacher. The program is shaped by the interests of the group, and they're supported to set and achieve their own writing goals.
We provide creative workshops, information on the industry and careers, mentoring, and the opportunity for support for school-based writing projects.
Kicking off 2020 in term one is Dan Thorsland, editor, writer, video and film producer, who contributed to Superwoman, Wonder Woman and Star Wars comic series when he worked for DC and Dark Horse.
Dan will work with the Teen Writers to help them understand the basics of how to tell stories using words, pictures and interaction. Members of the Club will be treated as the author and inspiration of building settings, backstories and characters that can work within the mediums of comics, games and episodic TV. The written word is still the core of the workshops, but the power of story to create experience beyond the page is the goal.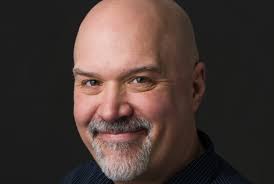 In 2001 he migrated to Adelaide from New York, and began his second career as a video game and visual effects producer. Here he has worked as a producer at KOJO, Ratbag, Krome, Rising Sun Pictures and most recently was General Manager of Mighty Kingdom, Australia's largest independent game studio. As a 35 year veteran of the industry, Dan has written and contributed to every medium a teenage storyteller can imagine.
Price: $200 (registrations close 1 week prior to the start of the program)
Venue: TBA*
*We will be endeavouring to deliver the Teen Writers Club in person however we are also following current health advice for events in SA and may have to hold some meetings via Zoom. Please only register if you are able to attend Saturday meetings at an inner city venue to avoid disappointment.
Event Registration and Ticketing Powered by Event Espresso