Reimagining Faery Tales for Contemporary Fiction
Description:
with Margot McGovern (in-person)
Faery tales are enchanting stories steeped in symbol, rite and ritual that speak to our primal fears and hopes. They are also fundamental in shaping our understanding of narrative and spirit us back to childhood. In this workshop we will consider the role of these traditional stories in our society and their continuing resonance for today's readers. Through a combination of class discussion and creative writing exercises we'll examine the key tropes and archetypes of these visceral narratives and discover how their enduring magic might be harnessed to create compelling contemporary fiction.
Participants will learn to:
•Contextualise faery tales in a historical context and consider their continuing relevance
•Recognise and understand the significance of key tropes and archetypes
•Consider modern faery tale adaptations and reimaginings and build a list for further reading
•Explore their personal connection with faery tales and how this connection might shape the reimagining process
•Use writing exercises to incorporate faery tale elements in contemporary narratives
About Margot McGovern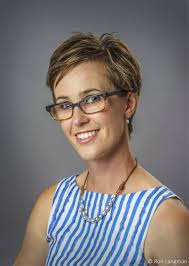 Margot McGovern is a Young Adult author whose work is influenced by children's classics, myths and faery tales. Her debut novel Neverland (Penguin Random House Aus.) was shortlisted for the 2020 Adelaide Festival Awards for Literature, and an early version of the manuscript was shortlisted for the 2015 Text Prize. Margot holds a creative writing Ph.D. from Flinders University. She is also a book reviewer, occasional blogger and current member of the LoveOzYA Committee.
Full Price $115 / Writers SA Members Price $77
Adelaide CBD venue.
This event has a strict cap on numbers due to Covid-19 venue regulations. You must purchase an individual ticket for every person intending to come to the workshop. Unfortunately no exceptions can be made.
*Writers SA will continue to adhere to all government advice related to the pandemic. This means our physical workshop locations could change or move online, if necessary. If health advice changes and alters the delivery of this session, ticket holders will be notified immediately.
—Writers SA members must be logged in to receive the member discount. If you would like to use a workshop credit to book in, please contact info@writerssa.org.au at least five working days before the workshop commencement date. Our staff don't work full time and we don't want you to miss out!
—Registrations will close 4pm on the Friday prior to a weekend event and 4pm the day of for an evening event to ensure all participants have the relevant links and information during Writers SA business hours.
—Members of other writing centres in the National Writers Centre Network can access our member discount. Contact info@writerssa.org.au with your membership number to make your booking.
Event Registration and Ticketing Powered by Event Espresso