The First Person in Non Fiction Writing
Description: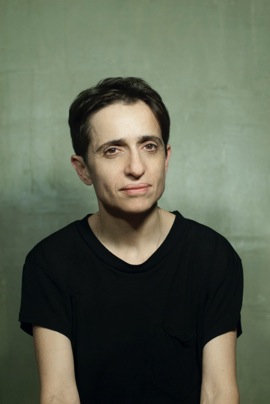 with Masha Gessen
This workshop is now fully booked. Please email admin@writerssa.org.au to be added to a wait list. Don't forget to check out the rest of our AWW workshops.
in conjunction with Adelaide Writers' Week
Where is the author in narrative non fiction? Should the word "I" be used or banned? Does it matter? What are the ways of being present and absent in the story? During this workshop, Masha Gessen will guide a discussion of participants' work. Please bring an excerpt of no more than 750 words to share.
Masha Gessen is an acclaimed Russian-American journalist and the author of several books, including bestsellers The Man Without a Face and Words Will Break Cement. Her work has appeared in The New York Times, Slate, Vanity Fair, and many other publications, and has received numerous awards. A long time resident of Moscow, she now lives in New York. Her latest book is The Tsarnaev Brothers.
Non fiction clinic.
Join SA Writers Centre, in partnership with Adelaide Festival of Arts, for these once in a lifetime workshops, with special invited Adelaide Writers' Week guests. These workshops will be presented by some of the most brilliant and provocative voices in contemporary global literature.


Event Registration and Ticketing Powered by Event Espresso