Horror Vacui: Gaps, Spaces and Silences
Description:
with Lauren Groff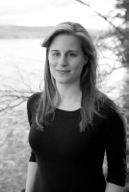 in conjunction with Adelaide Writers' Week
In 1951, John Cage entered the anechoic chamber at Harvard University, expecting to hear silence. Instead, as he later wrote, 'I heard two sounds, one high and one low. When I described them to the engineer in charge, he informed me that the high one was my nervous system in operation, the low one my blood in circulation.' This experience led to 4'33", Cage's famous three movement composition in which the musicians are explicitly instructed not to play their instruments. The result is perhaps not music (arguable!); the result is also, impressively, not silence.
The gaps in a text – the pauses, rests, caesurae, silences – are empty of words but they're full of resonance, the vacuum filled instantly by the reader's swift comprehension.
During this workshop, we'll be questioning various examples of white space, elisions, pauses, negations and things left unsaid, with discussions of enigmatic texts such as those by Marguerite Duras, William Faulkner, Georges Perec, and Jenny Offill.
Lauren Groff is the author of the novel The Monsters of Templeton, shortlisted for the Orange Prize for New Writers, Delicate Edible Birds, a collection of stories and Arcadia, a New York Times Notable Book, winner of the Medici Book Club Prize and finalist for the L.A. Times Book Award. Her third novel, Fates and Furies, was published by Riverhead Books in September 2015 and was nominated by Barack Obama as his favourite book of 2015. Her work has appeared in journals including the New Yorker, the Atlantic Monthly, Harper's, Tin House, One Story, McSweeney's and Ploughshares and in the anthologies 100 Years of the Best American Short Stories, The Pushcart Prize: Best of the Small Presses, PEN/O. Henry Prize Stories, and three editions of the Best American Short Stories.
Join SA Writers Centre, in partnership with Adelaide Festival of Arts, for these once in a lifetime workshops, with special invited Adelaide Writers' Week guests. These workshops will be presented by some of the most brilliant and provocative voices in contemporary global literature.


Event Registration and Ticketing Powered by Event Espresso