Join Writers SA Eyre Peninsula Coordinator Eliza Wuttke at the Port Lincoln Hotel to chat all things writing as we send off 2021!
Are you a professional writer? A closet scrawler of stories? A behind closed doors poet? A comic fanatic? Someone who can't put a book down? Or just someone who loves words and all things literary? Come along, buy yourself a drink and chat about all things writing, what writerly things you'd love to see in your community, and how Writers SA can help you work towards your writing goals.
Also be amongst the first to check out the Writers SA program for next year, packed full of an exciting line-up of workshops, events, and opportunities for writers all across our state.
This is a free gathering and welcoming of all but bookings are essential.
We have a table booked for Writers SA from 5:30pm.
We've got EOY events for everyone!
City - Belgian Beer Cafe, Dec 6, 6pm to 8pm
Limestone Coast, Dec 6, 4pm to 6pm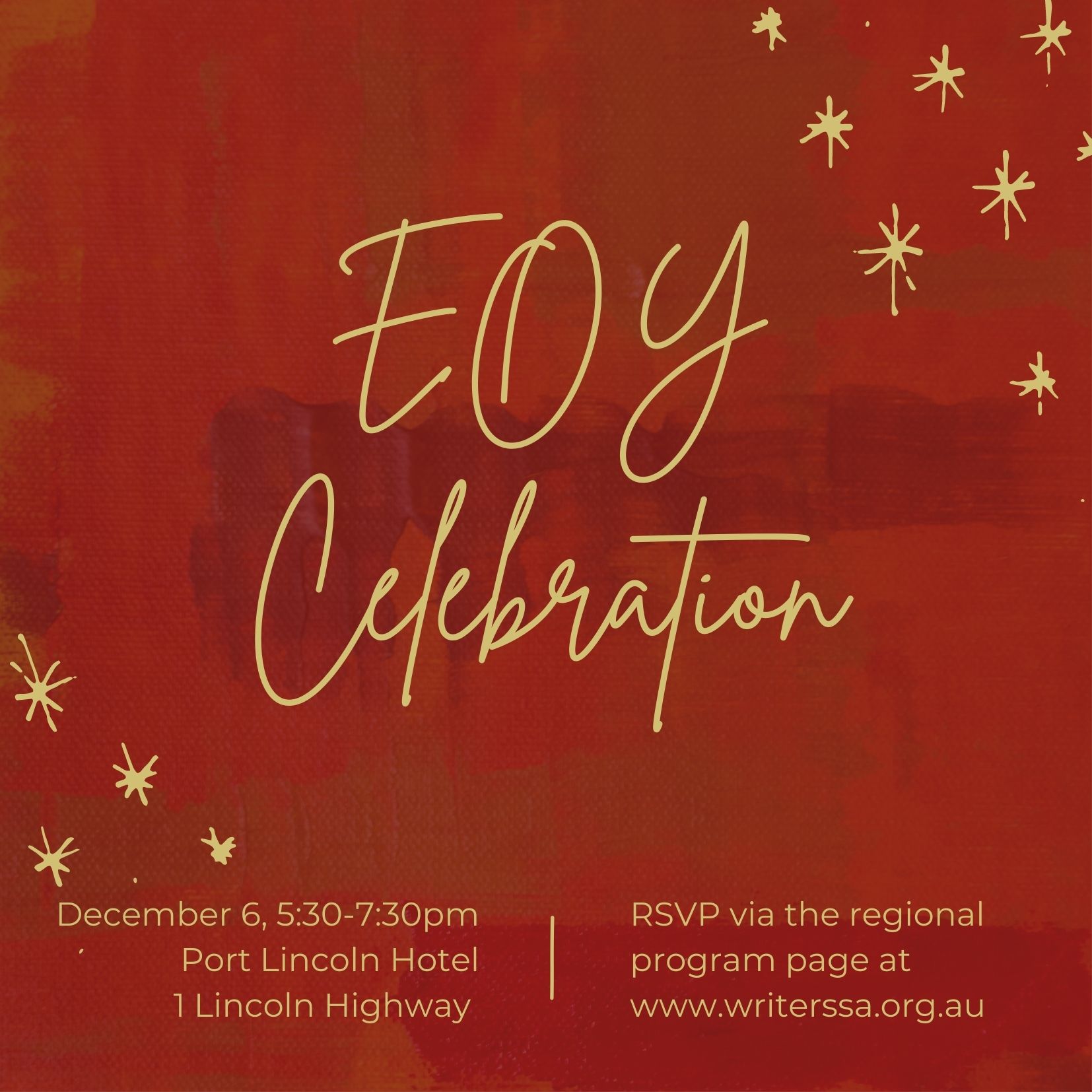 ---
About this event
Writers SA will adhere to our venue partner's Covid safe plan and rules and as such, food and drinks may only be consumed when seated and masks must be worn when moving around the premises. Please keep an eye out for a reminder the week of the event for more directions.
Email [email protected] if you registered but are no longer able to attend this event.
---
Venue: Sarins Bar, Port Lincoln Hotel, 1 Lincoln Highway, Port Lincoln
Starts: December 6th, 2021 5:30 PM
Finishes: December 6th, 2021 7:30 PM
Registration Details