Join Vidya Rajan, Natasha Wanganeen, Sophie Hyde, Leela Varghese and Emma Hough Hobbs (facilitated by Nelya Valamanesh) as they discuss the future of screenwriting in Australia.
---
Emerging screenwriter and producer Nelya Valamanesh will talk to five professionals in the diverse fields of film, theatre and TV to examine topics like financing, diversity, representation, current and future fads, and the future of Australia's film industry in general. There will be time for questions at the end of the panel.
An initiative of the City of Adelaide delivered in partnership with Writers SA
---
About The Artists
Vidya Rajan is a multi-disciplinary artist, regularly working across screenwriting, live performance, comedy and digital space. She is a graduate of the VCA and a former writer-in-residence at the Malthouse Theatre. She has been a recipient of the Wheeler Centre's Hot Desk Fellowship, Melbourne Director's Lab, SBS' Digital Originals program and Screen Australia's Developing the Developer Initiative. She has recently worked as a writer and performer on projects for Darwin Festival, ABC Comedy, ABC Kids, SBS, Channel 10, Red Stitch, Amazon Prime, Audible, Griffin Theatre, Belvoir, Malthouse, and The Blue Room. Her work has also appeared in Runway, APJ, McSweeney's, Liminal, Cordite and Running Dog amongst others. Recently, her scripts for The Feed SBS were nominated for an AWGIE and her interactive digital performance project In Search of Lost Scroll won Best Experimental Artwork at the Melbourne Fringe
Natasha Wanganeen is an AFI award winning actress known for Rabbit Proof Fence (2002). In 2016 Natasha was Ambassador for the Adelaide Film Festival and wrote for Sister Girl. Natasha starred in the 2017 film Cargo. Also in 2017, she played the role of Gilyagan in Kate Grenville's play The Secret River presented during the Adelaide Festival in March and later played a different role in the two-part TV series of the same name. Wanganeen advocates for greater cultural diversity in Australian screen culture. She co-writes and produces Bunker: The Last Fleet and also stars as the strong aboriginal warrior lead.
Sophie Hyde is a founding member of film collective Closer Productions. She lives and works on the lands of the Kaurna people in South Australia and makes provocative and intimate films and television. Her latest film, Good Luck To You, Leo Grande, starring Emma Thompson and Daryl McCormack, premiered at both Sundance Film Festival and Berlin Film Festival, and continues to have a successful theatrical run worldwide. Her debut feature drama 52 Tuesdays (director/producer/co-writer) won the Directing Award at Sundance and the Crystal Bear at Berlin. She directed and produced feature comedy Animals, which premiered at Sundance 2019. She created, produced and directed episodic series F*!#ing Adelaide for ABC Australia, and the 4 x 1-hour series The Hunting for SBS. Sophie's feature documentaries include Life in Movement (producer /co-director), Shut Up Little Man! An Audio Misadventure (producer), Sam Klemke's Time Machine (producer) and In My Blood It Runs (Producer). Most recently she produced the short documentary The Dreamlife of Georgie Stone which released worldwide on Netflix.
Leela Varghese (she/her) is an award-winning writer/director with a passion for diverse and quirky comedy. Her short film, Crush, was a 2019 Tropfest finalist where it won Best Screenplay, Best Editing and Best Female Actress. Another short Leela directed, The Normals (2020), was selected as part of the WIFT V-Fest 2021 where it won Best Editing and was nominated for Best Actress. She directed the Screen Australia-funded proof of concept, Science+ which has over 100 000 views on the sci-fi youtube channel DUST. Her Mercury CX-funded web series pilot, Furbulous, was recently awarded Best Family Film and Audience Choice at the 2022 West End Film Festival. Currently, she is co-writing a feature film screenplay with Emma Hough-Hobbs which was one of three projects selected to be developed for the 2022 SAFC Film Lab: New Voice Initiative.
Emma Hough Hobbs is a passionate young creative who just wants to put avocado on her toast in the morning. As a filmmaker and production designer she has had films nominated for screen awards, showcased at Festivals and projected on the Adelaide Festival Theatre's 8M long external screens. As an animator Emma has collaborated with bands, produced animated film titles and credit sequences, been nominated for a South Australian Screen Award and helped produce the 2018 Melbourne International Animation Festival.
Nelya Valamanesh is a second-generation Iranian migrant working and residing on Kaurna Country. Her work revolves specifically around sharing stories and narratives of people of colour through a queer lens. Over years Nelya has taken this passion and collaborated on theatre, film, TV, and writing projects. In 2019 Nelya was chosen to participate in AFTRS Talent Camp in South Australia and Again in 2020 for the AFTRS National Talent Camp where she continues to develop her first web series 5 Rules to being a Fuckgurl which has picked up an early development funding from the South Australian Film Corporation. More recently, Rules to being a Fuckgurl has received an Adelaide Film Festival x Closer Productions microgrant and mentorship.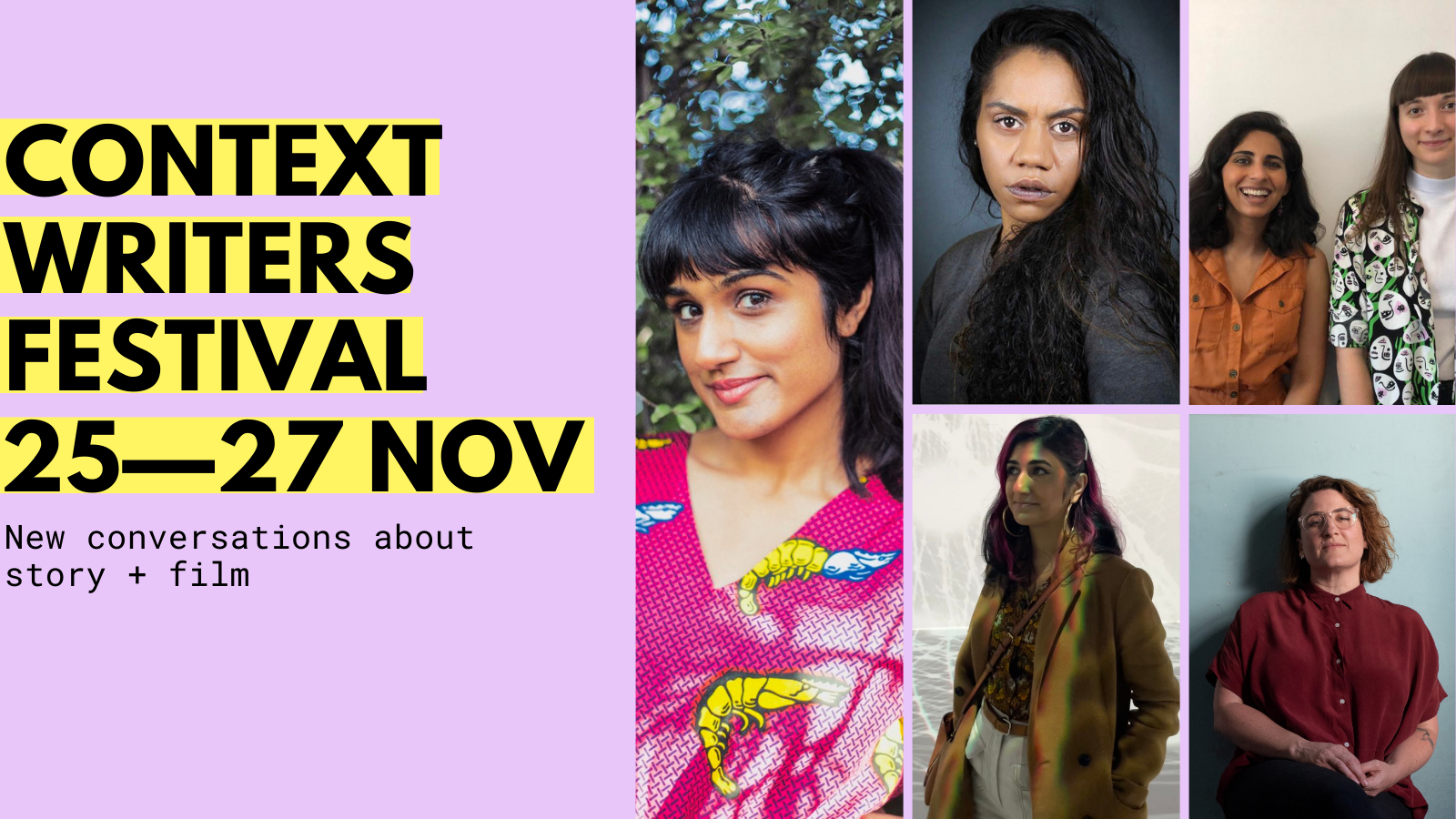 Venue: Adelaide City Library, 3 Rundle Place, 77 Rundle Mall, Adelaide
Please contact us at [email protected] if you wish to discuss accessibility, if you are Deaf and require an Auslan interpreter, or if you have registered but need to cancel your registration if you can no longer attend. Places are strictly limited to venue capacity.
Starts: November 27th, 2022 2:30 PM
Finishes: November 27th, 2022 3:30 PM
Registration Details