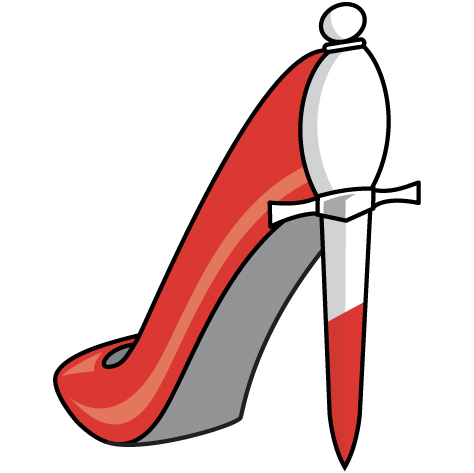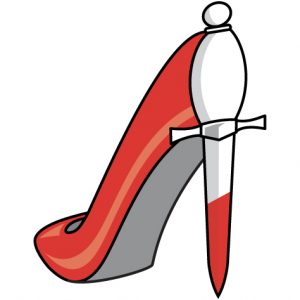 A record $10,060 is up for grabs in Sisters in Crime Australia's 26th Scarlet Stiletto Awards for best short crime and mystery stories by Australian women.
The Terror Australis Readers and Writers Festival is a brand-new biennial celebration of crime fiction, to be held between 31 October and 5 November in Tasmania's Huon Valley.
Other changes to this year's awards include:
Wild Dingo Press has partnered with The Sun Bookshop to support 3rd Prize.
Elephant Tree Publishing is sponsoring the Youth Award for writers under 19.
HQ Fiction is now sponsoring the Best Romantic Suspense Award.
The 2019 Scarlet Stiletto Awards:
Swinburne University Award
1st Prize – $1500
Simon & Schuster Award
2nd Prize – $100
The Sun Bookshop/Wild Dingo Press Award
3rd Prize – $500
Elephant Tree Publishing Award
for Best Young Writer (under 19) – $500
Melbourne Athenaeum Library Award
for Best 'Body in the Library' Story – $1000; $500 runner-up
International Association of Forensic Linguists Award
for Best Forensic Linguistics Story – $800
Every Cloud Productions Award
for Best Mystery with History Story – $750
Kerry Greenwood Award
for Best Malice Domestic Story – $750
Writers Victoria Crime and Punishment Award
for the Story with the Most Satisfying Retribution – value $660
(three-month studio residency at the Old Melbourne Gaol)
HQ Fiction Award
for Best Romantic Suspense Story – $500
Terror Australis Readers and Writers Festival Award
for Best Bushranger Story – $500
Clan Destine Press Award
for Best Cross-genre Story – $500
Liz Navratil Award (Queensland Chapter of Sisters in Crime)
for Best Story with a Disabled Protagonist Award – $400
ScriptWorks Award
for a Great Film Idea – $200
Closing date for the awards is 31 August 2019. Entry fee is $25 or $20 for Sisters in Crime members. Maximum length is 5000 words. The awards will be presented at a ceremony in Melbourne in late November.
To download an entry form and a list of FAQs or to pay the entry fee, go to:
www.sistersincrime.org.au/the-scarlet-stiletto-awards
To pay the entry fee via Eventbrite go to: https://www.eventbrite.com/e/scarlet-stiletto-competition-entry-2019-tickets-63381984221